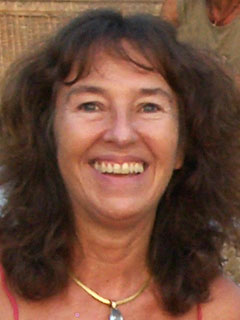 Shona Neil
Supervised SHEN Intern
Mbr: The International SHEN Therapy Association
Candolim, Goa
Tel: (0091) 897 598 0104
A chance meeting with a SHEN therapist in 2009 introduced me to SHEN Therapy and its benefits. A year later, when increasingly severe and prolonged migraine headaches had become a regular occurrence, I remembered that SHEN could help migraine and sought a course of therapy.
SHEN helped me enormously – not only with the migraine but also with other issues which had been lurking in the background and which I had become more aware of in the absence of the diversion which my work had offered!
Having benefited from SHEN, I decided to train to become SHEN Therapist in order to offer others the opportunity to benefit as I had.  I believe that SHEN will get to the roots of many painful emotions, enabling them finally to be released.
I am based in Glasgow during the summer months and spend the winter months in Goa, India.
Call me at: 897 598 0104
or email me at
SHENshona1@gmail.com