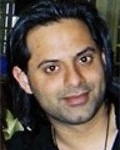 Vijay Rana
Certified SHEN Therapist
Mbr: The International SHEN Therapy Association
 Brighton
Tel: 07941 389175
After some years of trying to make sense of what emotions are and how best to deal with them, I came across SHEN. By that time, I had tried numerous ways to clear repetitive negative feelings with no success. After trying SHEN I was amazed at its simple yet highly effective way of working and, when I completed my first series of sessions, I felt as if I had been through a much needed emotional detox.
Because of SHEN my overall health has improved, my ability to connect with my feelings and express them is much better, and I feel a lot happier and more confident about who I am and what I do.
I practice SHEN because I know that these benefits – and more – can be yours too.
Call me at 07941 389175
or you can email me here: