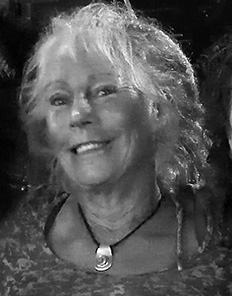 Sheila Kay
Certified SHEN Therapist
Mbr: The International SHEN Therapy Association
Lancashire
Mobile (0044) 770 491 1823
Forty years of meditation taught me that clearing my inner self of painful emotional residue was a necessity if I want to enjoy my outer life. When I was introduced to SHEN I found that it supported that process in a powerful way.
I decided that training in SHEN was what I wanted to do to competently help others, and completed my Internship, receiving certification in 1998.
I reside in central Goa, usually for 6 months of the year, and for 6 months in Blackburn, Lancashire.
I have trained in Counselling, Massage, Aromatherapy, Reflexology, and Acupressure and often use these as a prelude to SHEN sessions.
My SHEN work is, by far, the most interesting and powerful I have ever done. Seeing my clients let go of painful emotions and become more free and joyful is an amazing privilege and I am deeply grateful to have assisted in their process.
I welcome enquiries from anyone wanting to make shifts in their life. 
 You can phone me at Whatsapp (0091) 776 804 3589
or email me at [email protected]