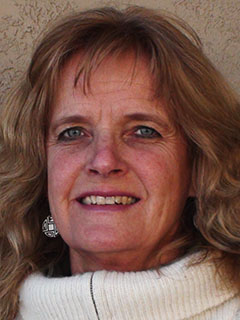 Marit Gulbrandsen
Certified SHEN Therapist
Mbr: The International SHEN Therapy Association
Durango, CO 81301
Tel: 970-259-6991 Cell: 970-759-9241
A car accident turned my life upside down in the early 80's.
I could no longer do all the sports activities I loved so much. I couldn't read without feeling sick. I had to stop working as a Medical Technologist.
During the first ten years following the accident I received almost every type of traditional and alternative therapy there is. Then, in 1997, I read an article about SHEN Therapy.
When I began receiving SHEN positive change finally started to occur and soon I was able to read without feeling sick and my physical pain gradually diminished. I trained in SHEN and was certified as a SHEN Therapist in 2000.
My heart is in this work because it offers such profound and lasting changes in people and their lives. I love working with people, helping them through new or old wounds. My own journey helps me so much to feel and understand my clients' needs and has helped me to take my clients to the place in themselves where they need to go in order to be healed.
Phone me at 970/759-9241
or email me at [email protected]