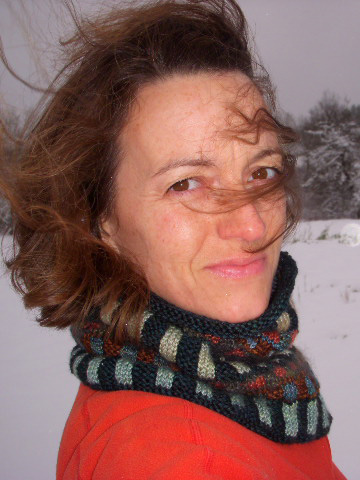 S. Brennan Murphy 
Certified SHEN Therapist 
Mbr: The International SHEN Therapy Association
Brooksville, Maine
Tel: 207/322-8020
In 2004 a friend told me how much SHEN had helped her and I arranged for a week long intensive with Laurie Hoover, CSI, with the intention of getting to the bottom of my deep insecurities about myself. It was an eye-popping experience.
After 6 months of weekly sessions I decided to enroll in the SHEN Therapy Internship Program.
Now, ten years later I have a thriving SHEN Therapy practice and teach several yoga classes a week. No  longer am I am just surviving life but am thriving and loving life with a deep inner strength and authority I never knew possible. I feel safer in myself, no longer have migraine headaches and feel connected to myself, others, and my environment — a whole new world of emotional health and well being.
Being a SHEN therapist is a pleasure; working with all ages and with emotional components related to digestive issues, car accidents, falls resulting in concussions, knee issues & surgery.
My clients have overcome dis-empowerment, lack of feeling safe, low self-esteem due to growing up in drug-alcoholic or verbally or physically/sexually/abusive environments, rape, anxiety, eating disorders, PTSD due to multiple car accidents, grief, betrayal, trust issues, blocked creativity, blaming behavior, relationship issues, abandonment, recovered alcoholic/drug abusers, end of life challenges due to unresolved issues and fear of death, trauma from complicated birth and delivery for both mother and child.
If you relate to any these conditions, please call or email me so that we can discuss your needs.
Call me at 207/322-8020 or email me at [email protected]